That Green Eyed Girl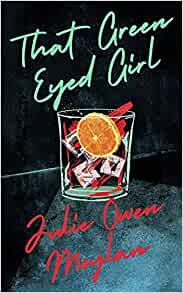 Why a Booktrail?
1955, 1975: The Green eyed monster will rear its ugly head
What you need to know before your trail
1955: In an apartment on the Lower East Side, school teachers Dovie and Gillian live as lodgers. Dancing behind closed curtains, mixing cocktails for two, they guard their private lives fiercely. Until someone guesses the truth . . .
1975: Twenty years later in the same apartment, Ava Winters is keeping her own secret. Her mother has become erratic, haunted by something Ava doesn't understand – until one sweltering July morning, she disappears.
Soon after her mother's departure, Ava receives a parcel. Addressed simply to 'Apartment 3B', it contains a photo of a woman with the word 'LIAR' scrawled across it. Ava does not know what it means or who sent it. But if she can find out then perhaps she'll discover the answers she is seeking – and meet the woman at the heart of it all . . .
Travel Guide
Jazz -infused New York in the 1950s
A claustrophobic and phobic look into the New York of the 1950s. Two women who live together feel that they can't share their love for each other to the outside world. They are teachers and partners but to colleagues they are merely flatmates.
The insight into the difficulty in finding an apartment in New York then and the cramped conditions of them is well evoked. The two main characters share a very small apartment on the Upper East Side and when they take in a third flatmate, the cramped conditions prove to be unbearable for more reasons than the obvious.
New York in the 50s is nicely evoked with its jazz bars, central park walks and the buzz of the city after the war years. Life here for Gay people and for those with mental health issues however is far from easy and if this is the city that does not sleep, they can not sleep for fear of persecution or worse.
BookTrail Boarding Pass: That Green Eyed Girl
Destination/Location: New York City, Paris Author: Julie Owen Moylan Departure: 1955 and 1975
Back to Results