73 Dove Street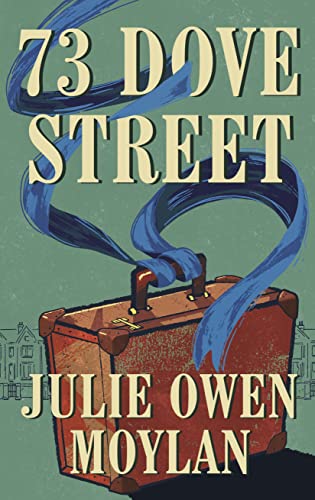 Why a Booktrail?
1950s: So many secrets in one tiny London street….
What you need to know before your trail
When Edie Budd arrives at a shabby West London boarding house in October 1958, carrying nothing except a broken suitcase and an envelope full of cash, it's clear she's hiding a terrible secret. And she's not the only one; the other women of 73 Dove Street have secrets of their own . . .
Tommie, who lives on the second floor, waits on the eccentric Mrs Vee by day. After dark, she harbours an addiction to seedy Soho nightlife – and a man she can't quit.
Phyllis, 73 Dove Street's formidable landlady, has set fire to her husband's belongings after discovering a heart-breaking betrayal – yet her fierce bravado hides a past she doesn't want to talk about.
At first, the three women keep to themselves. But as Edie's past catches up with her, Tommie becomes caught in her web of lies – forcing her to make a decision that will change everything . . .
Travel Guide
Around London with Julie Owen Moylan
The main setting of Dove Street is ficitonal but is to be found between Primrose Hill and Ladbroke Grove as outlined in the book. One character is fron Deptford and we see that part of the city and the difference with where she lives now:
"She'd never been further than Margate – in fact, she's barely set foot outside Deptford in her entire life. Her life had been small and she had liked it that way."
Dove Street
Edie had never strayed very far and she had no idea how you mightgo about choosing a place to live far away from everything you'd ever known. Even 73 Dove Street, lodged firmly between Notting Hill and Ladbroke Grove, seemed quite far to travel in Edie's mind."
BookTrail Boarding Pass: 73 Dove Street
Destination: London  Author/guide:  Julie Owen Moylan Departure Time: 1950s
Back to Results