Tall Bones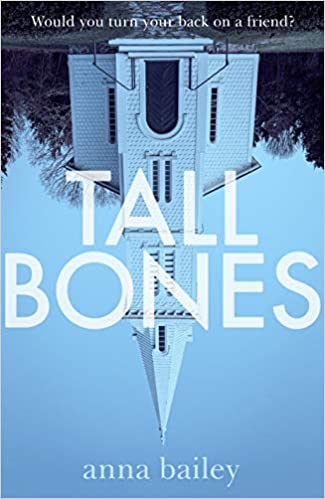 Why a Booktrail?
2000s: Two girls go into the woods, only one comes out.
What you need to know before your trail
When seventeen-year-old Emma leaves her best friend Abi at a party in the woods, she believes, like most girls her age, that their lives are just beginning. However, Emma will never see her friend again.
Abi's disappearance cracks open the façade of the small town of Whistling Ridge, its intimate history of long-held grudges and resentment. Even within Abi's family, there are questions to be asked – of Noah, the older brother whom Abi betrayed, of Jude, the shining younger sibling who hides his battle scars, of Dolly, her mother and Samuel, her father – both in thrall to the fire and brimstone preacher who holds the entire town in his grasp. Then there is Rat, the outsider, whose presence in the town both unsettles and excites those around him.
Anything could happen in Whistling Ridge, this tinder box of small-town rage, and all it will take is just one spark – the truth of what really happened that night out at the Tall Bones….
Travel Guide
The small  USA town of Whistling Ridge
The small town of Whistling Ridge is somewhere in the Rocky Mountains and in the wetlands of the USA. The Whistling Ridge Mountain Peak exists there and the town around it in the novel is as small and as claustrophobic as you might expect.
Wait until you meet the narrow-minded characters who live there, not to mention those thinking and hoping to escape soon. The way of life, the religious way of doing things – Pastor Lewis for example…
Whistling Ridge…..a town you will never forget.
BookTrail Boarding Pass: Tall Bones
Destination/location: Wetlands USA, Whistling Ridge Author/guide: Anna Baines Departure Time: 2000s
Back to Results