Summertime, All the Cats are Bored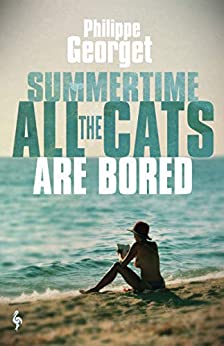 Why a Booktrail?
2000s: Are Dutch woman being targeted in Perpignan?
What you need to know before your trail
It's the middle of a long hot summer on the French Mediterranean shore and the town is full of tourists.
Two tired cops who are being slowly devoured by dull routine and family worries, deal with the day's misdemeanors and petty complaints at the Perpignan police headquarters without a trace of enthusiasm. Out of the blue, a young Dutch woman is brutally murdered on the beach, and another disappears without a trace in the alleys of the city. A serial killer obsessed with Dutch women? The media goes wild.
Gilles Sebag finds himself thrust into the middle of a diabolical game. If he intends to salvage something―anything―he will have to put aside his personal worries, forget his suspicions of his wife's unfaithfulness, ignore his heart murmur, get over his existential angst.
Travel Guide
BookTrail it to the South of France
The setting of the novel is the Perpignan area of Southern France, right on the border with Spain. This is a very interesting setting for a novel as it mixes an interesting blend of Catalan and French culture. Add to that Dutch victims and you have an intriguing premise.
Rousillon is the main setting and oh does it sound lovely:
At a glance he could take in the whole plain of Rousillon as far as the blue sky of the Mediterranean, To the north, the crest of the Corbieres slowly descended toward the bay of Leucate; to the south, the Alberes range hid Spain from his dazzled eyes.
This is the height of summer and the heat sears from the page. No wonder the cats are bored, they probably can't even find a cool place in the shade to settle down and hide. No hiding for the police either. Gilles Sebag has a lot on his plate and one of the things he has to deal with is cross-border cigarette smuggling. Due to the geographical location of this place, there are crimes that happen here that the area lends itself well to, so to speak.
BookTrail Boarding Pass: Summertime, All the Cats are Bored
Destination/location: Perpignan, Pyrenees  Author/guide:  Philippe Georget   Departure Time:  2021
Back to Results