Single in the Snow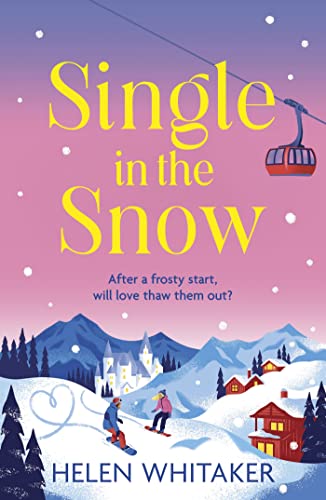 Why a Booktrail?
2022: Start over in Canada…
What you need to know before your trail
Jen is turning thirty and has spent her entire life jumping from man to man. So, when her latest relationship ends in disaster, she decides she needs to stop pleasing others and focus on herself. And where better to start afresh than the beautiful Canadian ski resort of Whistler?
Okay, she's broke, unemployed, and has never so much as strapped on a pair of skis – but Jen is determined to make it on her own. She just has one rule: to stay single for the entire ski season.
When a new job forces Jen into contact with snowboarding instructor Art, the two of them are set on keeping their distance. It shouldn't be hard, since they hate one another on sight – and Art knows better than anyone how to keep other people at arm's length.
The problem is, the more time they are forced to spend together, the clearer it seems that Jen's promise to stay single might not be quite so simple . . .
Locations
Reset
Canada - British Columbia - Whistler
Travel Guide
Whistler and the snow
The author says:
Whistler is a Canadian mountain town, roughly 90 minutes from Vancouver in British Colombia, via a very scenic route known as the Sea to Sky Highway that takes in stunning nature from woodland to waterfalls. I first travelled it twenty years ago at age 21, when I took a year out after graduating from university, and my best friend and I decided to 'do' a ski season there, primarily because with a winter season that lasts from November until May we'd get a solid six months of snowboarding in.
And what about the slopes? I've been a little creative in the book regarding ski trails and their locations but my own memories, and how I felt snowboarding there, definitely fed in to the novel. On Blackcomb Mountain I loved going up Seventh Heaven Lift, which took you to 2284ft, and I loved coming all the way down the Dave Murray Downhill on Whistler Mountain, ending (of course) with a beer at Dusty's.
BookTrail Boarding Pass: Single in the Snow
Destination: Whistler Author/guide: Helen Whitaker Departure Time: 2022
Back to Results