Shiver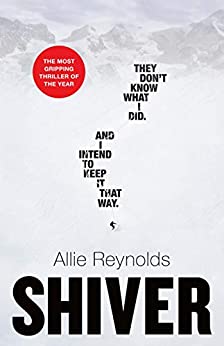 Why a Booktrail?
2000s: Ever wondered what could go on in the competitive world of snowboarding?
What you need to know before your trail
When Milla is invited to a reunion in the French Alps resort that saw the peak of her snowboarding career, she drops everything to go. While she would rather forget the events of that winter, the invitation comes from Curtis, the one person she can't seem to let go.
The five friends haven't seen each other for ten years, since the disappearance of the beautiful and enigmatic Saskia. But when an icebreaker game turns menacing, they realise they don't know who has really gathered them there and how far they will go to find the truth.
In a deserted lodge high up a mountain, the secrets of the past are about to come to light.
Travel Guide
Travel to the French Alps and the world of Snowboarding
Quite a setting here! The reader is taken to the heart of the world of snowboarding and professional snow sports. You are taken to a remote ski lodge up a mountain to spend time in an empty ski lodge. There are empty dorms, no way of communicating with the outside world it would seem, and a killer amongst the members of the group who are there for a reunion.
There is a very strong and immersive sense of place here. It's not set anywhere real – for reasons that become obvious – but it's  a ski resort in the French Alps so plenty to choose from in real life. You get to find out a lot about the world of competitive sport and snowboarding in particular which is fascinating!
In the lodge itself:
There's lots of chilling dark corners, long corridors and funny noises here. Who is sleeping where? Why don't the doors lock from the outside? Why is no staff there? Is the reunion party the only people here?
BookTrail Boarding Pass: Shiver
Destination/location: French Alps    Author/guide: Allie Reynolds  Departure Time: 2000s
Back to Results