Secrets in the Snow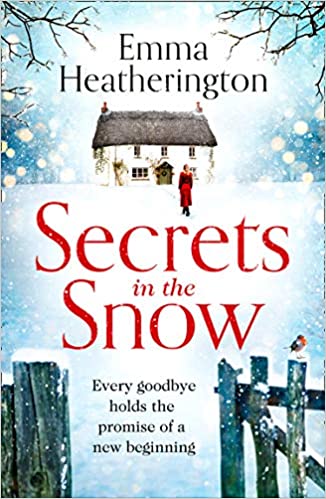 Why a Booktrail?
2000s: Every goodbye holds the promise of a new beginning.
What you need to know before your trail
As the winter snow falls on the small Irish village of Ballybray, Roisin O'Connor and her young son, Ben, are saying goodbye to their beloved neighbour Mabel Murphy.  Mabel lived a bold and colourful life, but the arrival of her brooding nephew, 'blow-in' Aidan Murphy, just makes life more complicated for Roisin.
However, in one final act of love, a message arrives from Mabel that changes everything.  And as winter turns to spring and the cold snow melts, the secrets both Roisin and Aidan are hiding must be revealed at last…
Travel Guide
BookTrail it to Ballybray, Ireland
The Ballybray in the book is actually in County Donegal but the real one is in Co. Monaghan so this is on the map. You should go to this one and pretend you're in the fictional one!
"Ballybray…was a rural, one street village near the north-west coast of Ireland of County Donegal, the key attributes of which were a huge lake on the south side and a wild patch of forest on the top of a steep hill known as 'Warren's Wood' on the north, even though no one seemed to know who was Warren is or was."
BookTrail Boarding Pass: Secrets in the Snow
Destination/location: Ballybray, Ireland  Author/guide: Emma Hetherington Departure Time: 2000s
Back to Results