Rodham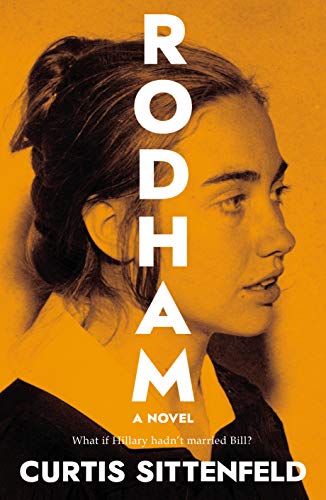 Why a Booktrail?
1946 onwards: What if Hillary Rodham hadn't married Bill Clinton?
What you need to know before your trail
'Awfully opinionated for a girl' is what they call Hillary as she grows up in her Chicago suburb.
Smart, diligent, and a bit plain, that's the general consensus. Then Hillary goes to college, and her star rises. At Yale Law School, she continues to be a leader— and catches the eye of driven, handsome and charismatic Bill. But when he asks her to marry him, Hillary gives him a firm No.
The rest, as they say, isn't history. How might things have turned out for them, for America, for the world itself, if Hillary Rodham had really turned down Bill Clinton?
With her sharp but always compassionate eye, Sittenfeld explores the loneliness, moral ambivalence and iron determination that characterise the quest for high office, as well as the painful compromises demanded of female ambition in a world ruled by men.
Travel Guide
Visit literary locations associated with Hillary Rodham Clinton
Hillary Diane Rodham was born on October 26, 1947, at Edgewater Medical Center in Chicago, Illinois. In 1965, Rodham enrolled at Wellesley College, where she majored in political science. Rodham then entered Yale Law School.
Arkansas
This is the pinnacle locations for it's here that she lives with Bill and where she starts to forge her own career more than ever. She teaches at the local university and lives in a nice part of town.
You can visit the William J. Clinton Library and Museum to see the legacy of the Clinton Presidency. She became well-known during Bill Clinton's presidential campaign of 1992. When Bill Clinton took office as president in January 1993, Hillary Rodham Clinton became the first lady and remained so until the end of the Presidency in 2001.
BookTrail Boarding Pass: Rodham
Destination: Chicago, Arkansas, USA    Author/guide:  Curtis Sittenfeld   Departure Time: 1946 onwards
Back to Results