Quarter to Midnight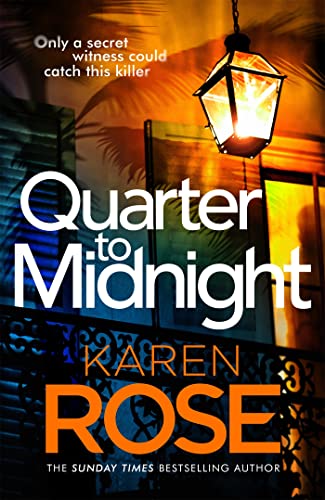 Why a Booktrail?
2022:The first thrilling novel in a brand new series set in New Orleans.
What you need to know before your trail
Rocky Hebert walks into his death at quarter to midnight one New Orleans night.
His son Gabe cannot accept the official verdict of suicide and enlists the help of the Burke Broussard Private Investigation Agency to discover the real cause of death.
PI Molly Sutton knows what it's like to lose a father in tragic circumstances and will go to any lengths to crack the investigation, as she tries to fight off her growing feelings for Gabe.
They soon realise Rocky was working on an investigation of his own; one that threatened to expose the deep corruption going all the way to the top of the police department. And that the key to the puzzle lies with a young witness to a murder that happened years earlier: Xavier Morrow.
Just what did Rocky know? And who might have shut him up?
As they get closer and closer to the truth, they realise that the killer is not going to stop at Rocky. And that Xavier is in very real danger. Someone will go to any lengths to protect what he witnessed that night coming out…
Locations
Reset
America/USA - Louisiana - New Orleans
Travel Guide
New Orleans
The setting of the story is largely focused in New Orleans, Louisiana and the surrounding bayous. There are a few threads that take the story across to that take place in Texas as well however.
The city and its bayous
The city is one built on bayous and noted for its graveyards built above ground and the gothic, chilling nature of the supernatural vibe. This is all evoked with style and chilling ease and by the time the action heads into the bayous, you get to see the crocodile infested areas of the region too. Some very scene stealing moments. Only a few jaunts to Texas but the main action is firmly in Louisiana and the main square.
Founded in 1718 by French colonists, New Orleans was once the territorial capital of French Louisiana before becoming part of the United States in the Louisiana Purchase of 1803.
BookTrail Boarding Pass: Quarter to Midnight
Destination/Location: Louisiana, New Orelans   Author:   Karen Rose  Departure: 2022
Back to Results