Our Hideous Progeny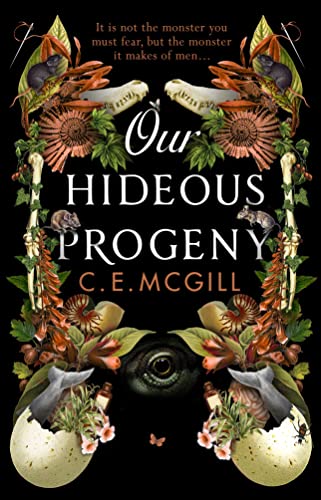 Why a Booktrail?
1850s: Mary is the great-niece of Victor Frankenstein.
What you need to know before your trail
Mary is the great-niece of Victor Frankenstein. She knows her great uncle disappeared in mysterious circumstances in the Arctic but she doesn't know why or how…
The 1850s is a time of discovery and London is ablaze with the latest scientific theories and debates, especially when a spectacular new exhibition of dinosaur sculptures opens at the Crystal Palace. Mary, with a sharp mind and a sharper tongue, is keen to make her name in this world of science, alongside her geologist husband Henry, but without wealth and connections, their options are limited.
But when Mary discovers some old family papers that allude to the shocking truth behind her great-uncle's past, she thinks she may have found the key to securing their future… Their quest takes them to the wilds of Scotland, to Henry's intriguing but reclusive sister Maisie, and to a deadly chase with a rival who is out to steal their secret.
Travel Guide
London and Frankenstein
The author says that even though the novel is a fictionalised account of Mary, she wanted to keep it as real as possible.
Richard Owen was real as are the Crystal Palace dinosaurs, the life-sized statues that sculptor Benjamin Waterhouse Hawkins created to illustrate palaeontological models. You can still see these at Crystal Palace Park today.
The books Mary and Henry read and the people they meet are all real.
Jehangir Jamsetjee is ficitonal but is heavily inspired by Ardaseer Cursetjee Wadia, eminent Parsi naval engineer and the first India to be elected to the Royal Society.
BookTrail Boarding Pass: Our Hideous Progeny
Destination/location: London  Author/guide: C E McGill  Departure Time: 1850s
Back to Results