One Night in Edinburgh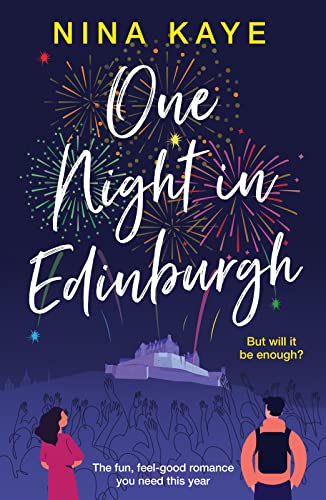 Why a Booktrail?
2000s: One night but how many excuses?
What you need to know before your trail
Heartbroken on Hogmanay, Steph wanders through the Edinburgh street party until she bumps into Jamie. He's funny, attractive and clearly interested. In a word, he's perfect – but she didn't get his number. All she remembers is his lime and mango beer.
Determined to be reunited, Steph tracks him by a milk carton style campaign, sticking a message to his favourite beer across local pubs. Although eventually reunited, Jamie is frequently uncontactable and evasive, and Steph worries she's on the path to heartbreak once more.
There's a fine line between being patient and being gullible, and Steph's reaching her limit. When a chance encounter with Jamie reveals his secret, she faces an even tougher decision. Should Steph give love another chance, or was one night in Edinburgh all she and Jamie were meant to have?
Travel Guide
Edinburgh and Hogmanay
The city of Edinburgh is THE place to be for New Year – ie Hogmanay.
There are street parties, festivals, singers, acts and all manne of food to enjoy along Princes Street and the surrounding area. At midnight the fireworks over the castle are something you cannot miss!
The buzz and feel of the festival ar well evoked in the novel. The feels, the emotions and the excitement of the midnight festival are very well described on the page. The Christmas market also gets a nice mention and the sheer energy of the night, of meeting someone and then losing them is very aptly written about.
BookTrail Boarding Pass: One Night in Edinburgh
Destination/Location: Edinburgh   Author: Nina Kaye Departure:  2000s
Back to Results