Nobody But Us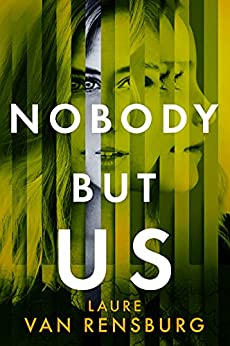 Why a Booktrail?
2000s: A young couple take a romantic trip out of the city….
What you need to know before your trail
When Ellie and her boyfriend Steven take their first trip together, what starts as an idyllic weekend soon takes a darker turn, as it quickly becomes apparent that each of them harbors secrets—and that one of those secrets is deadly.
Ellie is an NYU grad student, timid but fiercely intelligent, and eager for the perfect weekend away with her boyfriend. Steven is a wealthy and privileged professor at Barnard College. His and Ellie's relationship has stirred up envy among the teachers in his academic circle.
When they head out for their romantic break, they're both excited to get to know each other better away from prying eyes. But when a snowstorm strands them in the house, they begin to realize that neither of them is quite who they say they are—and that one of them won't escape the weekend alive.
Locations
Reset
America/USA -NYC - New York City
Travel Guide
From the city of New York to the seclusion of Chesapeake
The landscape in this book is well described. There's lot of snow and trees as the teacher and student head from New York City to the remote seclusion of Chesapeake.
A cabin deep in the woods sounds like a nice break from the city but not so much in this novel.
BookTrail Boarding Pass: Nobody But Us
Destination/Location: New York City, Chesapeake Author: Laure Van Rensburg   Departure: 2000s
Back to Results