No One Saw It Coming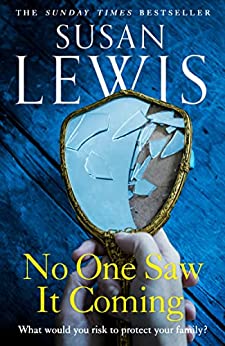 Why a Booktrail?
2023: Secrets lie at the heart of every family…
What you need to know before your trail
When the unthinkable happens…
Hanna's world is crumbling.
An unimaginable crime has been committed, and everyone's looking for someone to blame. Her loved ones are under suspicion.
Now Hanna must work out who is threatening her family – before it's too late.
No one could have seen this coming…
Travel Guide
Bristol
The city gets a nice few mentions in the novel but the story could be set anywhere really,
Bristol is recognisable for the sites such as Goldney Hall Gardens and the Orangery. Blagdon Lake outside the city plays a significant role and the suburbs where someof the characters live are also to be noted.
The little Italian restaurant Rosemarino gets a nice shoutout so it would be good to read some of the novel over a lovely meal here!
BookTrail Boarding Pass: No One Saw It Coming
Destination/location: Bristol  Author/guide:Susan Lewis Departure Time: 2023
Back to Results