Namesake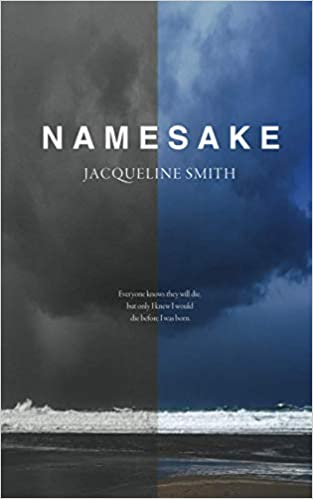 Why a Booktrail?
WW1:  coming of age time-travelling journey through the events leading up to D Day in Cornwall
What you need to know before your trail
The Cornish beach Louie swims back to isn't the one she left. Everything has changed. Has she stumbled onto the set of a reality TV show? Or has the gear stick of time shifted to 1944, just weeks away from D Day? Louie finds herself in a race against time to grasp the rules, locate key-players and find a way home. Thrown together with land girls, she discovers she isn't the only one out of place. Evacuees, segregated black GIs, young soldiers preparing for D Day, a Jewish land girl and a German POW called Horst challenge Louie to accept that she was made for this time and has a vital part to play. But prior knowledge, a mesh of wartime misinformation and a mission to save two young boys get in the way. Can Louie outwit time? Or is her fate to become reconciled to the fact that she will die before she was even born?
Travel Guide
The author was inspired to write the novel by her move to Cornwall and when she discovered the link between her new home and D Day.
The two boys in the novel, Ronald and Harry, are buried at  St Winwaloe's Church in Gunwalloe known as the Church of Storms. They died after stepping on  a mine when they were on the beach.
BookTrail Boarding Pass: Namesake
Destination/location: Cornwall  Author/guide: Jaqueline Smith   Departure Time: ww1
Back to Results