Last One Alive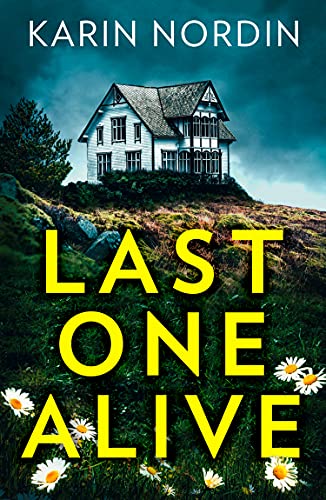 Why a Booktrail?
2000s: Detective Kjeld Nygaard has a really tough case.
What you need to know before your trail
They survived once. Can he save them this time?
When Detective Kjeld Nygaard is called to the discovery of a body in the burnt-out shell of a house, his heart sinks. He never wanted to see this house again. The house of a notorious serial killer. The house where he rescued Louisa Karlsson from being murdered.
But when they discover the body is in fact Louisa, the mystery deepens. It can't be the old serial killer. He's dead.
Then another body is found, again killed in the exact place where Kjeld saved them from another murderer. Another survivor dead.
With the clock ticking Kjeld and his partner Detective Esme Jansson are desperate to stop any more survivors from being murdered. But every clue they find leads to a dead end. Why is the killer picking off people Kjeld rescued? Could it be connected to another of his previous cases?
When Kjeld's daughter is kidnapped – it's a race against time to save her life. Can Kjeld stop the killer without paying the ultimate price or will he be the last one alive?
Travel Guide
Discover Gothenburg BookTrail style
The city gets quite the depiction in this novel. It's not a good one in the sense that there are some gruesome crimes to find. However, head over to the real area of Orgryte where you see a crime happening and it's a nice suburb of the city in real life.
Gothenburg has some dark corners if this novel is to be  believed. The Violent Crimes Division based in Gothenburg are authentically created and this is where much of the storyline takes place.
Maybe safer to stay in the police station where all this is going on.
BookTrail Boarding Pass: Last One Alive
Destination/location: Gothenburg Author/guide: Karin Nordin Departure Time: 2000s
Back to Results