Hotel Portofino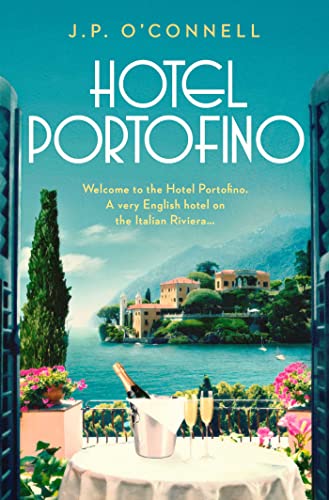 Why a Booktrail?
1920s: A British family open an upper-class hotel on the Italian Riviera
What you need to know before your trail
Hotel Portofino has been open for only a few weeks, but already the problems are mounting for its owner Bella Ainsworth. Her high-class guests are demanding and hard to please. And she's being targeted by a scheming and corrupt local politician, who threatens to drag her into the red-hot cauldron of Mussolini's Italy.
To make matters worse, her marriage is in trouble, and her children are still struggling to recover from the repercussions of the Great War. All eyes are on the arrival of a potential love match for her son Lucian, but events don't go to plan, which will have far reaching consequences for the whole family.
Travel Guide
BookTrail a stay at Hotel Portofino
A Fictional hotel set in the very real Portofino
Ooh the hotel in the book sounds nice. Very Downton Abbey with its grandeur and its opening up to the new changes going on in the world.
At Hotel Portofino, the better suites had their own bathrooms She and Cecil had invested in the very latest hot water technology. People expected to be able to take a bath nowadays, with the fuss of servants standing around to feed logs into a stove.
San Martino
One day attracted by its striped façade, she had climbed up to the church of San Martino, high above the harbour.
BookTrail Boarding Pass: Hotel Portofino
Destination/Location: Portofino Author: J. P O'Connell  Departure: 1920s
Back to Results