Hide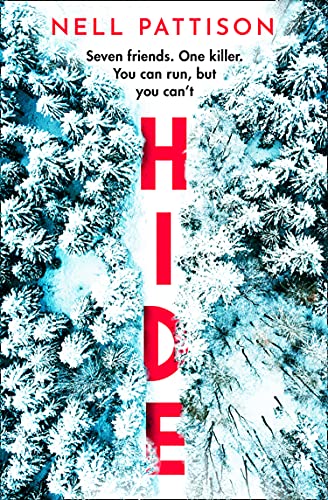 Why a Booktrail?
2000s: Fancy heading out in a nature reserve with some friends? You sure?
What you need to know before your trail
Seven friends. One killer. You can run, but you can't hide…
The Boxing Day hike is meant to bring their nature group together.
As the sun sets, a gunshot rings out on the nature reserve.
One of the seven is dead. And one of their number killed them…
Travel Guide
BookTrail your way to a nature reserve in Lincolnshire
The story takes place on a fictional nature reserve in Lincolnshire. There's a few places on the map where you can go and take this book to get a particular chill when you read it on location so to speak. It would be a lovely place for a Boxing Day walk and the scene setting is full of nature and flora and fauna to enjoy.
The nature reserve is a setting in it own right. The night draws in and the expanse of beauty turns into one of nightmares and strange sounds. Amongst friends or is one of them out for murder?  The element of birdwatching makes this silently creepy and gives a sense of waiting, watching and someone out for the hunt.
The thought that this landscape might infact be a hunting ground. The dense snowy marshland might be less of a picture postcard when you see how it hides the deadly and ugly from beneath.
BookTrail Boarding Pass: Hide
Destination/location: Lincolnshire  Author/guide: Nell Pattison  Departure Time: 2000s
Back to Results