Her Last Holiday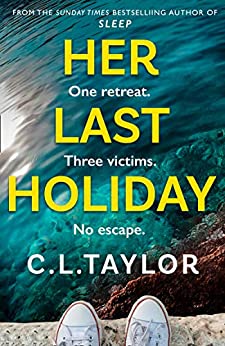 Why a Booktrail?
2000s: You go to a retreat to relax, not to die
What you need to know before your trail
Two years ago, Fran's sister Jenna disappeared on a wellness retreat in Gozo that went terribly wrong.
Tom Wade, the now infamous man behind Soul Shrink Retreats, has just been released from prison after serving his sentence for the deaths of two people. But he has never let on what happened to the third victim: Jenna.
Determined to find out the truth, Fran books herself onto his upcoming retreat – the first since his release – and finds herself face to face with the man who might hold the key to her sister's disappearance. The only question is, will she escape the retreat alive? Or does someone out there want Jenna's secrets to stay hidden?
Travel Guide
Wellness Retreat in Gozo
You wouldn't expect to experience this level of stress and have such a sense of foreboding at a wellness retreat in Gozo?
The island is well evoked as is the wellness retreat and what happens there. But all is not what it seems of course. It would be funny to read this book whilst on a retreat of some kind!
The setting and seclusion of an island really works to strengthen the worry and uncertainty the characters have.
BookTrail Boarding Pass: Her Last Holiday
Destination/location: Gozo   Author/guide: C L Taylor Departure Time: 2000s
Back to Results