Falling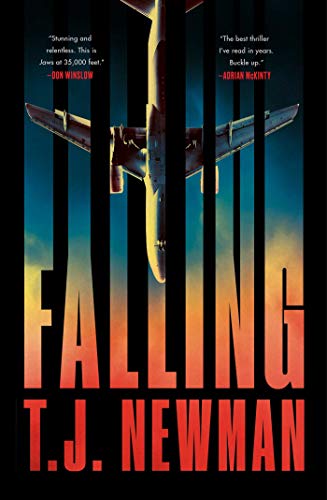 Why a Booktrail?
2000s: You just got on a flight. You probably won't survive.
What you need to know before your trail
You just boarded a flight to New York.
There are one hundred and forty-three other passengers onboard.
What you don't know is that thirty minutes before the flight your pilot's family was kidnapped.
For his family to live, everyone on your plane must die.
The only way the family will survive is if the pilot follows his orders and crashes the plane.
Enjoy the flight.
Travel Guide
Bucklet up for the ride of your life!
It's an ordinary Saturday morning when Bill Hoffman prepares to fly a six hour flight from Los Angeles  to New York's JFK.
It's a flight like any other. Well, not exactly. The pilot has a choice to make. More of a heartbreaking dilemma really. He is told that he has to kill all of the passengers by crashing the plane or that his family will die.
Most of the action takes on the plane. You are stuck on the plane with someone crazy, you have a decision of who should die and you have to decide quickly. There is sense of foreboding, of fear and of unbelievable tension. There are flashbacks leading to what is now playing out some 35 0 00 ft in the air.
The author knows her stuff. She dreamt up the idea for this plot whilst working as an air stewardess. Next time you're on a plane, just imagine what the flight attendants might be thinking!
BookTrail Boarding Pass: Falling
Destination/location: In the sky, New York City  Author/guide: T. J. Newman  Departure Time: 2000s
Back to Results