Deep State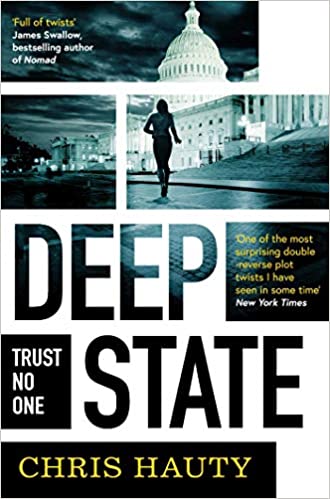 Why a Booktrail?
2000s: Are you ready to find out about The Deep State
What you need to know before your trail
'Trust no one'
The warning is loud and clear. Shortly after uttering it, the White House Chief of Staff is found dead in his home. It's ruled as a heart attack. Only his intern, former soldier Hayley Chill, knows something is not right.
Starting her own investigation, Hayley uncovers a secret organisation buried in the furthest reaches of government. When she discovers the plot to assassinate the president, they realise someone is on to them. How long will it be until they know that it's her?
Locations
Reset
America/USA - Washington DC
Travel Guide
BookTrail it in safety to the Deep State of Washington DC
If it's the rotten heart of US politics you want to explore, then turn off the news and pick up this book! There are some shady characters  who wish to kill the president. Some shady characters want to change the role of the government and what they do. A group who want to change US politics and what the US does on the world stage:
THE DEEP STATE – noun
A covert state hidden within a government;
a secret organisation of high-level operatives;
exerts control through manipulation and a culture of pain and fear.
The city is well explored via the various political institutions and the White House in particular. The West Wing of the White House is the main setting of this political thriller.
BookTrail Boarding Pass:  Deep State
Destination/location: Texas, Washington DC Author/guide: Chris Hauty Departure Time: 2000s
Back to Results