Deceit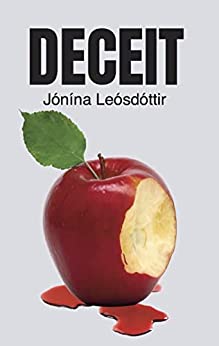 Why a Booktrail?
2022: There is a spate of malicious acts taking place across Reykjavík
What you need to know before your trail
Reykjavík detective Soffía finds herself struggling to cope with a single-handed investigation into a spate of malicious acts taking place across the city, and enlists help from an unexpected direction.
Her psychologist ex-husband Adam has advised the police before, but with Covid raging in the city, would prefer to stay holed up in his basement flat as he deals with challenges in both his working and private life.
He grudgingly agrees to work with Soffía, as the stakes in the investigation are continually raised.
Working out who bears a grudge that goes deep enough to lead to murder, they unravel complex family ties, lingering enmities and a dark past that the victims would prefer to keep secret, while Adam encounters a young woman in a race against the clock to find the father she has never seen, but for what purpose?
Travel Guide
Reykjavík police drama
The story takes place in April 2020, when the world is in the first grips of the Covid-19 pandemic with no vaccines in sight. Life in Reykjavík is grinding to a halt, with most businesses only operating online and great uncertainty in the air. There are hardly any passenger flights to or from Iceland so people feel "locked in" and are increasingly worried.
Grjótathorp – a small area of old houses and narrow streets in Reykjavík city centre, close to the old harbour.  The criminal case starts here – with needles being found in fruit that is on sale in a small wholefood store at the edge of the area. And later in the book, another crime takes place outside the store.
Please note that the city described in Deceit is not the vibrant post-pandemic Reykjavík of today. Thankfully, life became normal again in spring 2022 and Reykjavik is buzzing once more. And there have even been two volcanic eruptions close to the city, in 2021 and 2022, that have proved to be a huge attraction to visitors.
BookTrail Boarding Pass: Deceit
Destination: Reykjavík  Author/guide:   Jónína Leósdóttir  Time: 2022
Back to Results