Death in the East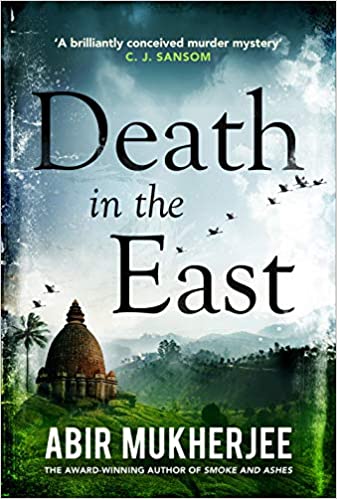 Why a Booktrail?
1905, 1920: A Calcutta police detective and his quick-witted Indian Sergeant are back!
What you need to know before your trail
1905, London. As a young constable, Sam Wyndham is on his usual East London beat when he comes across an old flame, Bessie Drummond, attacked in the streets. The next day, when Bessie is found brutally beaten in her own room, locked from the inside, Wyndham promises to get to the bottom of her murder. But the case will cost the young constable more than he ever imagined.
1922, India. Leaving Calcutta, Captain Sam Wyndham heads for the hills of Assam, to the ashram of a sainted monk where he hopes to conquer his opium addiction. But when he arrives, he sees a ghost from his life in London – a man thought to be long dead, a man Wyndham hoped he would never see again.
Wyndham knows he must call his friend and colleague Sergeant Banerjee for help. He is certain this figure from his past isn't here by coincidence. He is here for revenge . . .
Travel Guide
Discover 1920s London and India with Wyndham and S
London:
"Why Whitechalpel? Because this is where they got off the boats, and because no one with any other choice wanted to live there. It had always been this way. Before the Jews had come the Irish, fleeing famine, and before them the Huguenots, running from religious wars. Always someone escaping something, and coming here with nothing because they had no choice, and because a life of nothing was better than no life at all."
India – Jattinga
Whislt Calcultta is the city of choice for this series, we move to Jatinga, Assam to experience a very odd and unsettling event. As the novel opens, birds are flying to their deaths. No one can explain why they appear to be killing themselves on purpose in this way. It's happening over a small area in the town and it's very noticeable as it's such a small and rural population. The country's experts can't explain why this is happening but it adds  very interesting background information to the story.
BookTrail Boarding Pass: Death in the East
Destination/location: London, India, Assam  Author/guide: Abir Mukherjee Departure Time: 1920s
Back to Results