Deadly Revenge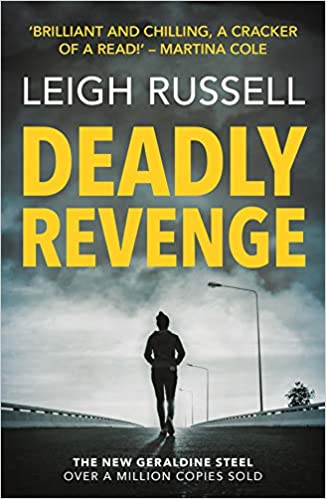 Why a Booktrail?
2000s: The 14th Geraldine Steel mystery
What you need to know before your trail
When a hysterical mother reports her baby's sudden disappearance, suspicion immediately falls on the absent husband. But Detective Geraldine Steel's gut instinct tells her this case is not as simple as her colleagues think…
Complications in the mother's life begin to surface, including her relationship with her controlling father, a controversial political figure. As the police investigate, their urgent attempt to find the missing infant grows ever more perplexing.
Steel is forced to suspect everyone associated with the family and when a body is discovered, matters take a deadly turn.
Travel Guide
Discover the city of York with Geraldine Steel
The city of York is one again the stomping ground of Geraldine Steel and her team.
York is an old and gothic city, full of narrow, twisty streets so exudes mystery and danger even in present day crime fiction! There's  a missing  baby and a body in this novel but the city in real life is a lot nicer!
There's a short visit over to Driffield where the Armstrong family life but as with York, we don't really get a sense of the area. The Yorkshire flair and flavour is alive and well though!
BookTrail Boarding Pass:  Deadly Revenge
Destination/location: York  Author/guide: Leigh Russell Departure Time: 2000s
Back to Results