Clara and Olivia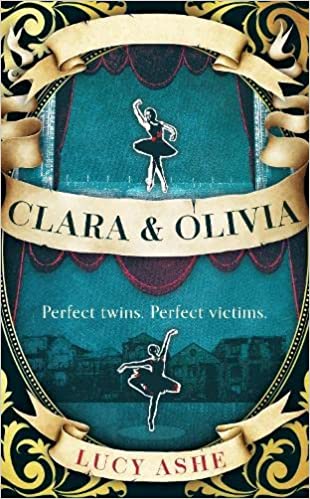 Why a Booktrail?
1933: "Surely you would like to be immortalised in art, fixed forever in perfection?"
What you need to know before your trail
Sadler's Wells, 1933.
I would kill to dance like her.
Disciplined and dedicated, Olivia is the perfect ballerina. But no matter how hard she works, she can never match identical twin Clara's charm.
I would kill to be with her.
As rehearsals intensify for the ballet Coppélia, the girls feel increasingly like they are being watched. And, as infatuation turns to obsession, everything begins to unravel.
Travel Guide
The story of Sadler's Wells
What a story about a theatre, the world of ballet and a secret well in the basement….
This is a story of the world of ballet in the 1930s which was an iconic time for ballet and theatre in Britain. Many famous faces appear in the novel and the very real Freeds Shop which is still today, the world's leading supplier of dance supplies, appears in the novel.
The world of ballet comes alive. The hard work, the stress, the rivarly and the secrets beneath the surface. A remarkable world. You can smell the sweat and dust from the shoes, hear the patter of dancing feet and feel the tension before the characters go on stage.
BookTrail Boarding Pass: Clara and Olivia
Destination: London  Author/guide: Lucy Ashe Departure Time: 1930s
Back to Results