Circus of Wonders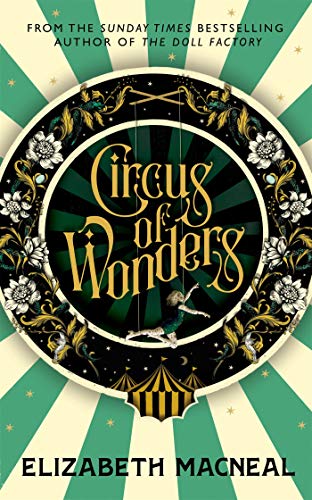 Why a Booktrail?
1866: The circus comes to town. Are you ready? Sure?
What you need to know before your trail
In a coastal village in southern England, Nell picks violets for a living. Set apart by her community because of the birthmarks that speckle her skin, Nell's world is her beloved brother and devotion to the sea.
But when Jasper Jupiter's Circus of Wonders arrives in the village, Nell is kidnapped. Her father has sold her, promising Jasper Jupiter his very own leopard girl. It is the greatest betrayal of Nell's life, but as her fame grows, and she finds friendship with the other performers and Jasper's gentle brother Toby, she begins to wonder if joining the show is the best thing that has ever happened to her.
In London, newspapers describe Nell as the eighth wonder of the world. Figurines are cast in her image, and crowds rush to watch her soar through the air. But who gets to tell Nell's story? What happens when her fame threatens to eclipse that of the showman who bought her? And as she falls in love with Toby, can he detach himself from his past and the terrible secret that binds him to his brother?
Travel Guide
Welcome to the Circus of Wonders
This is not a circus of sparkles and dreams. It's grim, exploitative, yet darkly magical. The setting is evoked with style and detail that sparkles and glistens with authenticity. The Victorian circus is  a dark underworld where danger lurks around every corner.
London is the main background of the novel but Crimea is where much of the novel's backstory comes from so this is also a main location. The circus is the real setting however.
It was made famous by PT Barnum and Bailey and these are referenced throughout the novel.  The public had, at the time, a strange thirst for anything freakish or strange. So-called 'freaks of nature' such as women with excess facial hair, or people with facial deformities were deemed to be worthy of putting in a circus for people to look at. They were ostracised from normal society but kept for their entertainment.
This is the story of Nell, a young woman covered in birth marks, who is sold by her father to the circus. She becomes a flying artist:
'…there is a freedom in her movements, as if she is unmooring herself from something… she is natural, she is real.'
BookTrail Boarding Pass: Circus of Wonders
Destination/location: London, Crimea Author/guide: Elizabeth Macneal  Departure Time: 1866
Back to Results