Bound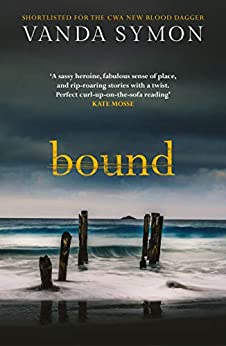 Why a Booktrail?
2000s: A man murdered in his own home, with his wife forced to watch
What you need to know before your trail
The New Zealand city of Dunedin is rocked when a wealthy and apparently respectable businessman is murdered in his luxurious home while his wife is bound and gagged, and forced to watch. But when Detective Sam Shephard and her team start investigating the case, they discover that the victim had links with some dubious characters.
The case seems cut and dried, but Sam has other ideas. Weighed down by personal issues she needs a distraction, and launches her own investigation. And when another murder throws the official case into chaos, it's up to Sam to prove that the killer is someone no one could ever suspect…
Locations
Reset
New Zealand - South Island
Travel Guide
Visit Dunedin with Sam Shephard and Vanda Symon
You'd be hard pressed to find a more interesting literary package holiday to Dunedin. The author lives and works here and weaves her city into her stories so it becomes a character in its own right. Sam loves to run so we find out the best running routes to go on in the city and its outskirts.  Walking from one fictional crime scene to the next makes for some very interesting discoveries of this city's hidden corners.
The house where the main crime takes place is in a fictional road  – authors have to invent streets sometimes for obvious reasons/ Many of the other places are real though such as the nature reserve which features. A colourful tour around the city in any case!
BookTrail Boarding Pass: Bound
Destination/location: Dunedin  Author/guide: Vanda Symon Departure Time: 2000s
Back to Results