Bookshop Tours of Britain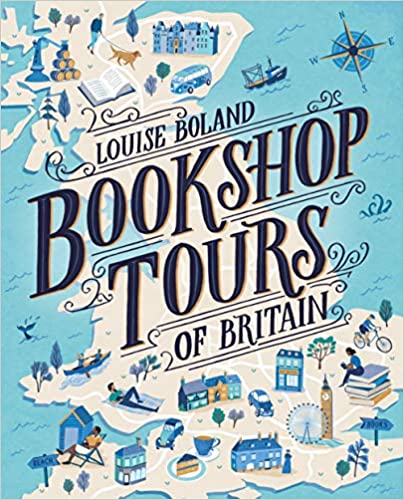 Why a Booktrail?
The perfect companion for literary travellers!
What you need to know before your trail
Bookshop Tours of Britain is a slow-travel guide to Britain, navigating bookshop to bookshop. Across 18 bookshop tours, the reader journeys from the Jurassic Coast of southwest England, over the mountains of Wales, through England's industrial heartland, up to the Scottish Highlands and back via Whitby, the Norfolk Broads, central London, the South Downs and Hardy's Wessex. On their way, the tours visit beaches, castles, head down coal mines, go to whiskey distilleries, bird watching, hiking, canoeing, to stately homes and the houses of some of Britain's best-loved historic writers – and last but not least, a host of fantastic bookshops.
Travel Guide
Travel around the country via Bookshops
Here's the full and wonderful list…….
SCOTLAND
Scotland Tour – Scottish Borders Tour
NORTHERN ENGLAND TOUR
N E England Tour – Peak District Tour – England's Industrial Heartland Tour I and II – Yorkshire Dales Tour – N W to E England Tour
South West England Coastal Tour  –  Bristol and Bath Tour  – Oxford and Cotswolds Tour –
WALES
South Wales Coastal Tour – Brecon Beacons, Malvern and Shropshire Hills country – North Wales Tour
SOUTH ENGLAND
South Downs Tour – Hardy's Wessex Tour – Suffolk and Norfolk Coastal Tour
London – 3 tours and a Bookshop Bagging (G London & England tour)
BookTrail Boarding Pass: Bookshop Tours of Britain
Destination/location: Britain Author/guide: Louise Boland  Departure Time: All the time!
Back to Results