Bad Summer People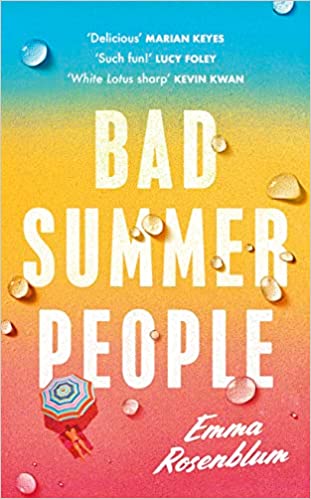 Why a Booktrail?
2023: You are cordially invited to summer on New York State's idyllic Fire Island.
.
What you need to know before your trail
The city elite gather here every year, trailing kids, their nannies (vital!), wine and seafood imported from Manhattan: hard workers need their playtime.
Take the Parkers and the Weinsteins. Lauren and Jen hold sway on the beach and the tennis court. Their husbands are childhood friends bearing grudges as deep as they are secret.
Their lone single friend, Rachel Woolf, is looking to meet her match, whether he's the new tennis pro – or someone else's husband. She's not picky.
And while this season starts out quietly as any other, it soon changes when beneath the boardwalk, a body is found.
No one is claiming to be a good person. But is someone actually capable of murder?
Locations
Reset
America/USA - NY state - The Hamptons
Travel Guide
The Hamptons and Summer Island
New York is where it starts and the Fire Island
"The temperature in the city had started to warm, and the tulips had already bloomed and died on Park Avenue. Lauren couldn't wait to get to their beach house in Salcombe on Fireland Island, which had been sitting empty since last Labour Day. (Salcombe, named afte a British seaside town, was prounounced  Saulcom with a silent B and E. "
Fire Island
Fire Island is a thin barrier island off the southern shore of Long Island, New York. It's known for protected beaches and spots for barbecues and picnics.  Fire Island Lighthouse is the only area of the island accessible by car.
BookTrail Boarding Pass: Bad Summer People
Destination/location: Fire Island, Salcombe  Author/guide:  Emma Rosenblum  Departure Time: 2023
Back to Results