As Long as the Lemon Trees Grow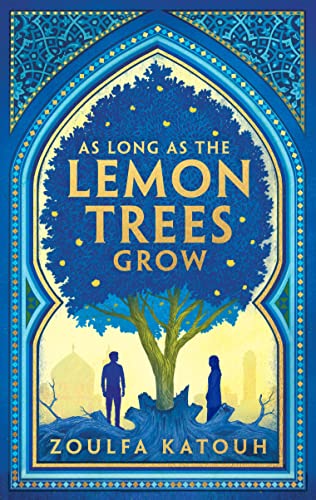 Why a Booktrail?
2022: What does freedom mean for those who don't have it?
What you need to know before your trail
Salama Kassab was a pharmacy student when the cries for freedom broke out in Syria. She still had her parents and her big brother; she still had her home. She was even supposed to be meeting a boy to talk about marriage.
Now Salama volunteers at a hospital in Homs, helping the wounded who flood through the doors. She knows that she should be thinking about leaving, but who will help the people of her beloved country if she doesn't? With her heart so conflicted, her mind has conjured a vision to spur her to action. His name is Khawf, and he haunts her nights with hallucinations of everything she has lost.
But even with Khawf pressing her to leave, when she crosses paths with Kenan, the boy she was supposed to meet on that fateful day, she starts to doubt her resolve in leaving home at all. Soon, Salama must learn to see the events around her for what they truly are-not a war, but a revolution-and decide how she, too, will cry for Syria's freedom.
Travel Guide
Syria and its people during wartime
This book is perhaps the most stark and raw account of the Syrian people and the conflicts being thrust upon them that exists. It is not easy reading, yet it is essential reading.
From war, we also get evocative writing like this:
"Do you see the colours, Salama?' Kenan whispers.
The sunset is gorgeous, but it pales in comparison to him. He's drenched in the dying day's glow, a kaleidoscope of shades dancing on his face. Pink, orange, yellow, purple, red. Finally settling into an azure blue. It reminds me of Layla's painting. A colour so stark it would stain my fingers were I to touch it.
As the sun sinks, in those few precious moments when the world is caught between day and night, something shifts between Kenan and me. 'Yes,' I breathe. 'Yes."
BookTrail Boarding Pass: As Long As the Lemon Trees Grow
Destination:  Syria Author/guide: Zoulfa Katouh  Departure Time: 2022
Back to Results