And Your Enemies Closer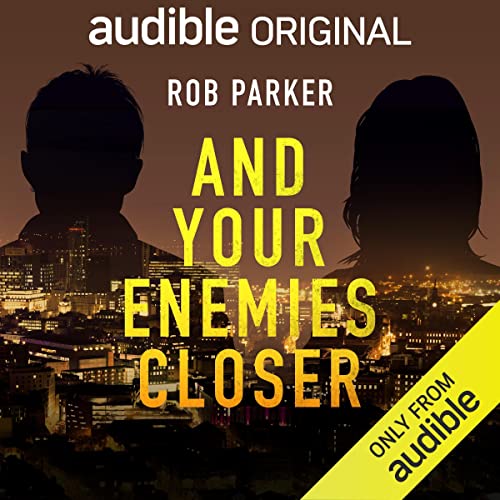 Why a Booktrail?
2022: Gang warfare between Manchester and Liverpool continues
What you need to know before your trail
In the North West criminal underworld, a deal goes tragically wrong, resulting in war between the two main organised crime factions in the region. Shockwaves rock the 30-mile gap between Liverpool and Manchester – with retired detective Brendan Foley right in the middle of it all.
For Brendan, six months after his resignation, life is all different. His marriage is a mess, he's working as a nightclub bouncer, his brother is still missing and he just can't stop searching for the crime family that destroyed his life. And at last, he's found them – and he's got them bang to rights.
Iona Madison, his one-time partner and now successor as a DI in Warrington Police, is tasked with a body pulled from the River Mersey – a teen-age boy that went missing the previous year, which might bring her own conduct into question. Not only that, Brendan is feeding her information whether she likes it or not – and his unsanctioned activities are causing her headaches.
And now, there's a price on his head. A million pounds, dead or alive
Travel Guide
The North West underworld
The landscaoe that belongs to Rob Parker is a mash of Liverpool, Manchester and a 30 mile radius of some very gritty northern towns – Warrington and St Helens are mentioned.
This is a gripping and very gritty read – we get to see the underworld so you might not recognise the Manchster and Liverpool of your travels. Just as well – you would not want to go here.
Some locations are vague- storage facilities and river banks etc but there is a distinct North Western flair throughout.
Booktrail Boarding Pass: And Your Enemies Closer
Destination : Manchester, Liverpool  Author/Guide: Rob Parker Departure Time: 2022
Back to Results