A New York Secret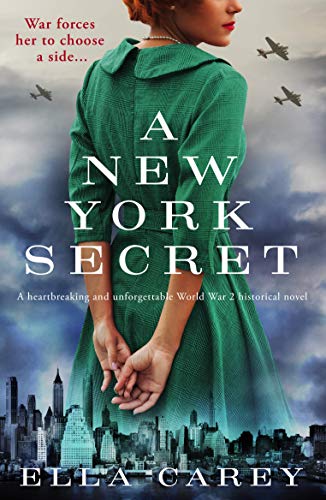 Why a Booktrail?
1942: War forces her to choose a side…
What you need to know before your trail
1942, New York. As war rages in Europe, Lily Rose is grateful for her perfect life: a wealthy family who love her and a dream job working uptown as a restaurant chef. Times are changing for women and Lily is determined to run her own kitchen one day. She hopes handsome Tom Morelli, son of Sicilian immigrants, will be at her side.
Then Tom receives a devastating telegram that changes everything: he is drafted to fight in Italy.
Suddenly alone, Lily turns to her parents for support. But when her mother finds out about Tom, she is furious. When the war ends, Lily's duty is to marry the man picked for her, keep house and raise children. They give her a heartbreaking ultimatum: end her relationship with Tom or lose her family and inheritance forever.
Will she choose to stay with her family, or will she follow her heart and her dreams?
Locations
Reset
America/USA - New York - New York City
Travel Guide
Discover New York through its restaurants and markets
The setting of 1942 New York is a great one. The war is underway and the women of the city are undergoing some of the most dramatic changes in life. They are supposed to stay home and wait for their men. They are not supposed to want to work although for the war effort, they are often called upon to do jobs previously denied them.
Lily Rose leads a life of luxury in a very nice neighbourhood of New York. She doesn't want to marry and instead wants to work as a restaurant chef. We meet and explore the city via some of its most wonderful and sadly fictional upscale restaurants.
The descriptions of food, recipes and the art of dining are described in tasty detail. Eat before you read this.
BookTrail Boarding Pass: A New York Secret
Destination/location: ' New York City Author/guide:  Ella Carey  Departure Time: 1942
Back to Results