You Don't Know Me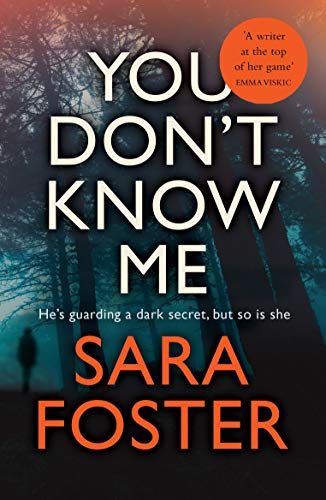 Why a Booktrail?
2000s: Holiday romances aren't normally so dark….
What you need to know before your trail
Lizzie Burdett was eighteen when she vanished. Noah Carruso has never forgotten her: she was his first crush; his unrequited love. She was also his brother's girlfriend.
Tom Carruso hasn't been home in over a decade. He left soon after Lizzie disappeared, under a darkening cloud of suspicion. Now he's coming home for the inquest into Lizzie's death, intent on telling his side of the story for the first time.
As the inquest looms, Noah meets Alice Pryce while on holiday in Thailand. They fall in love fast and hard, but Noah can't bear to tell Alice his deepest fears. And Alice is equally stricken, for she carries a terrible secret of her own.
He's guarding a dark secret, but so is she.
Travel Guide
Backpacking and a holiday romance BookTrail style
Locations aren't at the centre of this story but they do add to the mystery and help to keep the characters apart and wondering….
Two people meet in Bangkok and visit a temple, hang out and generally spend time together. One of them is from Australia's Northern Beaches and the two destinations are a world away from each other in every sense of the word. When one goes missing, the countries and time zones matter more than ever. When one returns home for an inquest, that distance adds to the overall sense of mystery and more.
Makes holiday romances seem very….unsafe and worrying…..As this one comes back to bite…
BookTrail Boarding Pass:You Don't Know Me
Destination/location: Bangkok, Sydney  Author/guide: Sara Foster Departure Time: 2000s
Back to Results