You are Invited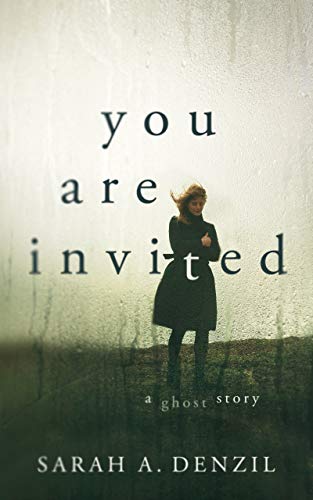 Why a Booktrail?
2000s: Would you spend the night in a strange monastery?
What you need to know before your trail
When Cath receives her invitation to The Event–a monetised retreat for social media influencers–she can't believe her luck. Irene Jobert is the most famous influencer in the world, and now Cath will be one of the five participants chosen to stay with Irene in a renovated Transylvanian monastery.
The catch? Their every move will be live-streamed to millions of people around the world. Patrons pay for constant access to their favourite social media stars: Irene, the model; Nathan, the gamer; Jules, the blogger; Daniel, the fitness guru; and Cath, the writer.
Nestled halfway up a mountain, the five are isolated, with nothing but the internet to connect them to the world. That is,until eagle-eyed live-stream followers all around the globe notice a sixth participant. A dark figure lurking in the background.
They thought they were alone. Perhaps they were wrong.
Travel Guide
Dracula country BookTrail style – You are Invited
This is  a creepy read  and the atmosphere will scar the living daylights out of you. It's set in Dracula country for one and there are plenty of references to this and the history of the country and of the Dracula phenomenon.
The landscape is bleak, dark, remote and high up a hill in a very chilling monastery. The history of the place is enough to make you want to run a mile……and the history and story of the nuns is very dark.
Welcome to Transylvania – the perfect setting for a ghost story….
The modern twist on the old fashioned ghost story  is that you spend time in this monastery with a bunch of social media influencers. A ghost story with a modern IT twist? Scarier than ever.
BookTrail Boarding Pass: You are Invited
Destination/location:Transylvania, Romania   Author/guide: Sarah A. Denzil  Departure Time: 2000s
Back to Results