Yellowface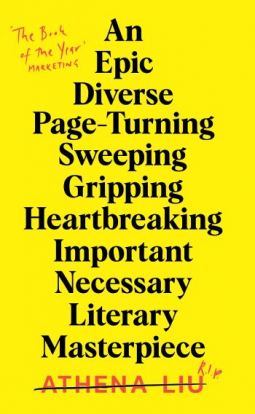 Why a Booktrail?
2022: A woman claims a manuscript of a dead woman as her own
What you need to know before your trail
Athena Liu is a literary darling. June Hayward is literally nobody. Who wants stories by basic white girls anyway? But now Athena is dead. And June has her unfinished manuscript…
Locations
Reset
America/USA - NY - New York City
Travel Guide
The world of publishing
The world of publishing – well the dark and not so good side – is brought to life with stark clarity and the setting is all the publishing houses in all the world.
There are several key figures in the publishing world here – those that will do anything to get ahead, a plagiariser, someone who works against diversity and we see the obstacles and frustrations that seem to be a part of the publishing world in particular. Note the many pop references to flesh out this creative and influential worlds.
This is a book about a world where someone can steal an entire manuscript immediately following the author's death and not only publishing it as her own, but achieving huge success with it.
There is a great cast of characters to get on board with and both the main ones and the secondary ones are as interesting and as fleshed out as the leaders of the pack fi you will.
BookTrail Boarding Pass: Yellowface
Destination: New York City Author/guide: Rachel Kuang  Departure Time: 2022
Back to Results