Where Ravens Roost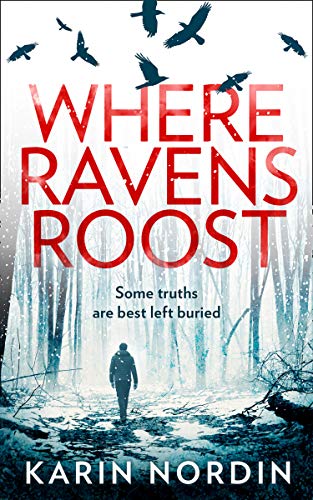 Why a Booktrail?
2000s: An old man with Alzheimer's says he's witnessed a murder…
What you need to know before your trail
Detective Kjeld Nygaard wants nothing more than to forget his family and Varsund, the small mining town he once called home, even exist. But while on suspension after his last case went disastrously wrong, his estranged father Stenar leaves a message on Kjeld's phone claiming he's seen a murder.
But with no evidence and Stenar suffering from Alzheimer's, the local police think he must have imagined it. Kjeld can't stop himself from investigating what actually happened, and soon discovers a body. But when the police start to suspect Stenar, it's a race against time to discover the truth before it's lost forever.
But will uncovering the truth expose family secrets that are best left buried?
Travel Guide
BookTrail to Northern and remote Sweden
Much of the novel is set in Jämtland n Northern Sweden although the village where the main character returns to is fictional.
He's come back after many years of silence as his father got in touch and told him he was scared as he'd seen a murder. His father is old and severely ill with A but the race is on to return to find out just what is going on.
The setting is remote, anon, chilling and with all those birds….very Hitchcockian in feel and atmosphere. Not to mention the sounds. You will hear those ravens squawk throughout the novel.
BookTrail Boarding Pass: Where Ravens Roost
Destination/location: Sweden, Jämtland Author/guide: Karin Nordin  Departure Time: 2000s
Back to Results