We Were Never Here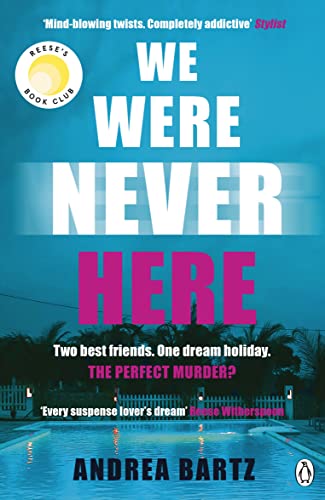 Why a Booktrail?
2000s:  You go backpacking and you find your friend and a dead body in your room….
What you need to know before your trail
On holiday in Chile with her best friend Kristen, Emily is having the time of her life.
Until one night, she finds their hotel suite covered in blood.
Kristen claims a backpacker attacked her. She shouted, but no-one heard. She struggled, but he was too strong.
She had no option but to kill him.
With no evidence of the assault, Emily must help her hide the body. . .
Back home, Emily tries to forget what happened, but a surprise visit from Kristen forces her to confront the events of that night.
As the walls close in, Emily asks herself: can her closest friend be trusted?
Travel Guide
Backpacking in Chile
The locations are exotic and  vague as they are background rather than star of the show. The places could be anywhere strange and abroad where the characters are backpacking away from home
They do spend some time in Chile and mention holidays in Phnom Penh where there was an incident.
BookTrail Boarding Pass: We Were Never Here
Destination/Location: Chile  Author: Andrea Bartz  Departure: 2000s
Back to Results