We Are All Birds of Uganda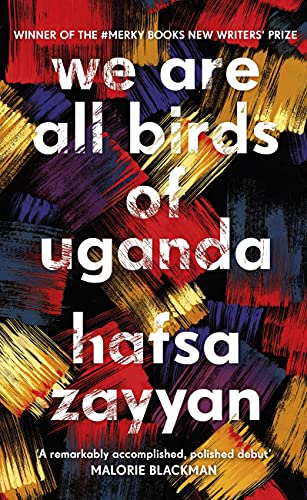 Why a Booktrail?
1960s, 2000s: A novel exploring racial tensions, generational divides and what it means to belong.
What you need to know before your trail
1960s UGANDA. Hasan struggles to keep his family business afloat following the sudden death of his wife. As he begins to put his shattered life back together piece by piece, a new regime seizes power, and a wave of rising prejudice threatens to sweep away everything he has built.
Present-day LONDON. Sameer, a young high-flying lawyer, senses an emptiness in what he thought was the life of his dreams. Called back to his family home by an unexpected tragedy, Sameer begins to find the missing pieces of himself not in his future plans, but in a heritage he never knew.
Travel Guide
 Idi Amin's Uganda
"In a way, I suppose, we are all birds of Uganda."
This is the story of Sameer, a British lawyer whose family were amongst those expelled from Uganda under the rule of Idi Amin. This is the story of all the Sameers out there.
The racial tensions of Uganda and expulsion of Asian minorities in the seventies is explored in the novel so there is a lot to learn and experience which is also painful to read about. Wealthy, privileged Asians would look down on the black Ugandans and this novel explores that tension and more.
It's a sobering experience to threats and ultimate expulsion faced by Asians in a post-independence Uganda
Sameer's visit to shows her as an outsider in her own homeland and the place where her family's roots are. It exposes the mistrust and dislike of Asian traders  that linger years later.
There is also a thread of religion woven through the novel to show how Islam and that sense of belonging to a religion can shape and colour our thoughts and experiences.
BookTrail Boarding Pass: We Are All Birds of Uganda
Destination: Uganda  Author/guide: Hafsa Zayyan  Departure Time: 2000s
Back to Results