Vogeleiland (Bird Island)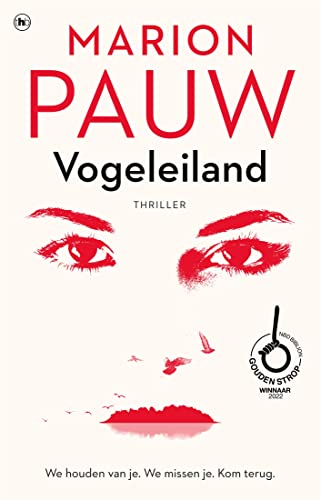 Why a Booktrail?
2000s: A missing girl and her sister's search for the truth
What you need to know before your trail
What happened to Marianne? At the age of fifteen she ran away from home never to be heard from again. Years later, her sister Nicole is still struggling with the trauma of her disappearance. So, she decides to leave everything behind and move to Spain. But even there she cannot escape the past. A special apparition raises hopes that her sister is still alive and leads her to the uninhabited Bird Island.
Travel Guide
Bird Island
There are a few Bird Islands close to or in the Netherlands. The one in the novel is said to be in the Ketelmeer area of the country.
The story is inspired by the Ruinerwold case (a man lived with his six children in a small enclosed space for nine years)
Dutch police discovered a family in a hidden room at a remote farmhouse in the northern province of Drenthe. A Dutch father was accused of keeping six of his children captive  during which time he beat them in order to ward off "bad spirits",
Booktrailer Review
A remote island where strange things happen. Yes please"
BookTrail Boarding Pass: Vogeleiland (Bird Island)
Destination/Location: Netherlands, Spain  Author: Marion Pauw  Departure: 2000s
Back to Results