Unhinged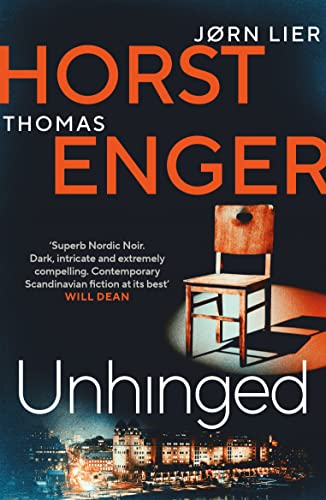 Why a Booktrail?
2000s: There seems to be a startling connection between several Oslo murder cases.
What you need to know before your trail
When police investigator Sofia Kovic uncovers a startling connection between several Oslo murder cases, she attempts to contact her closest superior, Alexander Blix before involving anyone else in the department. But before Blix has time to return her call, Kovic is shot and killed in her own home – execution style. And in the apartment below, Blix's daughter Iselin narrowly escapes becoming the killer's next victim.
Four days later, Blix and online crime journalist Emma Ramm are locked inside an interrogation room, facing the National Criminal Investigation Service. Blix has shot and killed a man, and Ramm saw it all happen.
As Iselin's life hangs in the balance, under-fire Blix no longer knows who he can trust … and he's not even certain that he's killed the right man…
Travel Guide
Welcome to the Oslo of Enger and Horst
The city is the start of the show here and the action takes place in the streets and parks which are real places. The plot centres around one of the city police's investigators so the Oslo flavour is very much central to the story.
The city appears raw, colder than usual and we see a wide variety of places in and around the city. We see and visit everything from the park to the local police college. It's mid winter in the city and everything is so cold in more ways than one. Kripos, The National Criminal Investigation Service of Norway is the main setting for the investigations.
Booktrail Boarding Pass:  Unhinged
Destination : Oslo   Author/Guide: Thomas Enger,  Jørn Lier Horst  Departure Time:2000s
Back to Results