The Windsor Knot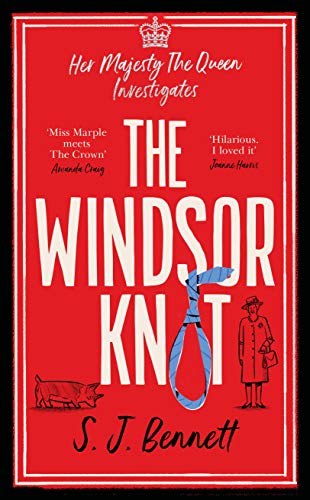 Why a Booktrail?
2000s: You'll never guess what the Queen gets up to!
What you need to know before your trail
The morning after a dinner party at Windsor Castle, eighty-nine-year-old Queen Elizabeth is shocked to discover that one of her guests has been found murdered in his room, with a rope around his neck.
When the police begin to suspect her loyal servants, Her Majesty knows they are looking in the wrong place.
For the Queen has been living an extraordinary double life ever since her coronation. Away from the public eye, she has a brilliant knack for solving crimes.
With her household's happiness on the line, her secret must not get out. Can the Queen and her trusted secretary Rozie catch the killer, without getting caught themselves?
Travel Guide
Travel to Windsor BookTrail style with The Queen herself!
The Queen has been watching too many episodes of Murder She Wrote and Columbo if this is anything to go by. She lives in Windsor Castle in the story and much of her work and investigation into the case she works on, takes place here.
Windsor Castle looks grand and you get to see quite a bit of it, behind the scenes and inside daily life there which is fascinating. What happens when something happens underneath the Queen's nose?
Imagining the Queen living here and investigating crimes really is quite something and it's all very funny. See a new side to Royal London! Next time you pass any one of the palaces, take a look up and wonder what's going on inside!
BookTrail Boarding Pass: The Windsor Knot
Destination/location: London  Author/guide: S J Bennett Departure Time: 2000s
Back to Results