The Wedding Party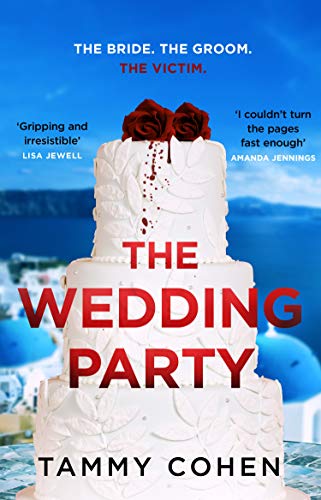 Why a Booktrail?
2000s: Till Death do us part…
What you need to know before your trail
Lucy has dreamt of her wedding day for as long as she can remember.
And now the day is almost here. Her nearest and dearest are gathered on an idyllic Greek island and she just knows it's going to be perfect. It has to be.
But even the best-laid plans can go horribly wrong. Why are her parents behaving so strangely? Why won't the rather odd lady from the airport stop hanging around? Who is the silent stranger her sister brought as a plus-1?
And then they find the body.
It's going to be a day to remember.
Travel Guide
BookTrail it to Kefalonia
Tammy Cohen does like to choose some stunning locations for her novels. This time it's Kefalonia and some places are real and others are fiction but the author invites you in her author note to visit anyway to see for yourself. She warns you however that you might not want to leave. In real life that is, in the novel, you'd not want to be at THIS wedding party!
It is paradise with the blue seas, wonderful beach and the endless days of having the island at your disposal. However, the hotel venue is not all that it's cracked up to be…well the guests aren't acting as they should, there is another wedding when you thought you'd be the only ones there and….there are secrets, secrets and even more secrets there on the island too.
The setting is clearly paradise and set on an island but the sense of Kefalonia is not particularly strong.
BookTrail Boarding Pass: The Wedding Party
Destination/location:  Kefalonia Author/guide: Tammy Cohen Departure Time:  2000s
Back to Results