The Vanishing at Loxby Manor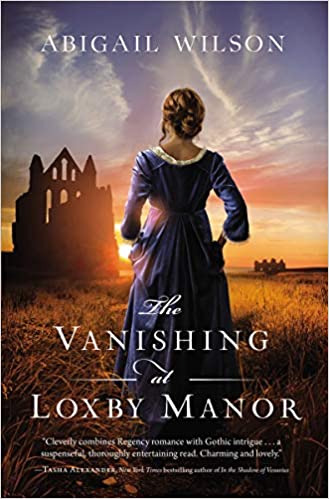 Why a Booktrail?
1800s: Her best friend is missing and her only hope is the man who broke her heart.
What you need to know before your trail
After five years abroad, Charity Halliwell finally returns to Loxby Manor, the home of dear friends―and her lost love. No longer a young girl, she is now haunted by a painful secret and the demise of her dreams. Instead of the healing and happiness she hopes to find, she encounters a darkness lurking in the shadows of the once-familiar house. When her friend, Seline, disappears the very night of her arrival, Charity is determined to uncover the truth.
Branded a coward, Piers Cavanaugh has lived the last five years as an outcast far from his family home. When his sister presumably elopes with a stable hand, Piers joins forces with an unlikely partner―the one woman he thought he'd never see again. Together they launch an investigation that leads to strange nightly meetings in the ruins of an old abbey and disturbing whispers of a secret organization. The more they learn, the more desperate the situation becomes.
As they struggle to piece together the clues, Charity and Piers also endeavor to rebuild their friendship. One cryptic letter changed everything between them. To find happiness they will have to overcome the grief and shame keeping them apart. But first they must discover why Seline vanished and confront the growing fear that she may never return.
Travel Guide
Welcome to Loxby Manor
The manor house is set somewhere in Kent, England but the actual location is never mentioned or is vague. The English countryside would be the best way to describe the setting of this ancient house. The map shows some manor houses in the county you can visit.
The manor clearly is central to life in the area and everyone knows where it is. There is a nearby chapel from which the girl goes missing and that too is central to the plot.
This is Regency England: "Love is you and me deciding to stand at each other's side to face whatever comes."
BookTrail Boarding Pass: The Vanishing at Loxby Manor
Destination/location: Kent  Author/guide: Abigail Wilson Departure Time: 1800s
Back to Results