The Twelve Days of Murder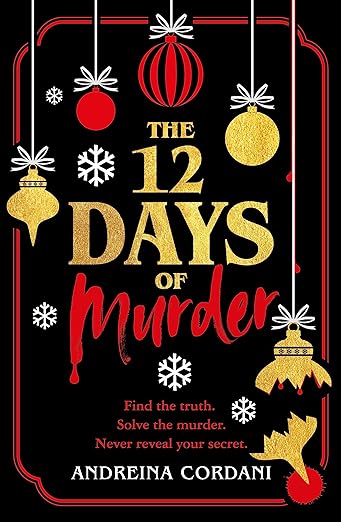 Why a Booktrail?
Today and 12 years ago: Find the truth. Solve the murder. Never reveal your secret.
What you need to know before your trail
Twelve years ago, eight friends ran an exclusive group at university: The Murder Masquerade Society. The mysteries they solved may have been grisly, but they were always fictional – until their final Christmas puzzle, when one of the group disappeared, never to be seen again.
Now, the remaining members receive an invitation to a reunion masquerade, to be held in a beautiful and remote country house in Scotland. The game begins, and it feels just like old times.
Until the next morning, when Lady Partridge is found hanging from a pear tree.
It quickly becomes clear that in this game, the murder will be all too real, and the story is bringing long-hidden secrets to the surface. If they hope to survive the festive season then they will need to face the truth about what happened on that fateful night twelve years ago
Travel Guide
Scotland and a manor house
Imagine spending time in a Scottish manor house. You all know each other, have done for years, but there are secrets galore! People are hiding things and it's going to be fun finding out. The last time one of these took place, someone disappeared….what happened to them? Will all be revealed at this gathering?
The manor house, a roaring fire, panel corridors and a remote setting with only a few other people….all at Christmas….what more could you want?
BookTrail Boarding Pass: The Twelve Days of Murder
Destination: Scotland  Author/guide: Andreina Cordani  Departure Time:2023
Back to Results