The Truth About Her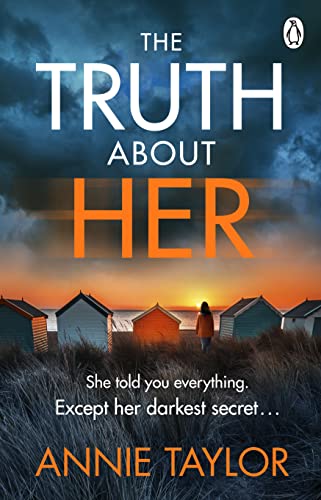 Why a Booktrail?
2023:  You can't believe everything someone posts on Instagram can you?
What you need to know before your trail
When Callie rents a beach cottage in Whitstable, she doesn't expect for its owner to be glamorous influencer Vanessa Lowe.
Vanessa has it all. A beautiful home, a loyal husband, three perfect children, and a growing number of adoring online fans.
Callie has long admired her world from afar. But when Vanessa invites her in, the closer Callie looks, the more she suspects that there's more to Vanessa than meets the eye.
So when Vanessa's son disappears, Callie must question everything she knows. Is Vanessa a mother in despair? Or is she a woman who'll do whatever it takes to cover up the cracks…
Travel Guide
Whitstable
The thriller is mainly set in Whitstable with a visit or too to nearby Margate.
Whitsable comes through loud and clear. This is the place Vanessa has chosen to live and find rental properties to hire out. Only in they look good on Instagram mind you. The beach  is lovely here too, but a filter or two won't hurt when on socials would it? Those beach huts are just lovely and the walks on the sand, the perfect place to show off to your followers.
Imagine owning a pretty hut on the beach where people can come and stay, stay in your instagram world for a while. The walks to the pub, the beachy small town feel, a great place to get lost in and to lose yourself.
Whitstable is hiding a lot of secrets and some of them in plain sight…
BookTrail Boarding Pass: The Truth About Her
Destination/location:  Whitstable, Margate  Author/guide: Annie Taylor  Departure Time: 2023
Back to Results