The Trial of Lotta Rae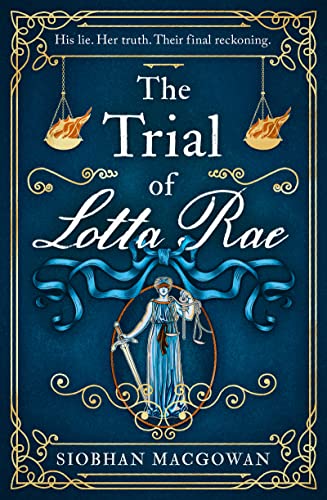 Why a Booktrail?
1906: A woman is assaulted by a rich gentleman. Guess who's on trial?
What you need to know before your trail
Halloween night, 1906. Lotta Rae is assaulted by a wealthy gentleman and bravely takes him to trial alongside her barrister, William.
But the verdict is devastating, the consequences unimaginable. When Lotta discovers she has been betrayed, she vows to deliver her own justice.
Twelve years later, William and Lotta meet again: this night, their final reckoning.
The day in court is done. But tonight he will hear her testimony.
Travel Guide
The Trial of Lotta Rae
This is the crime of the century set in London.
This is not based on a real case but it could well be, sadly. A woman is raped by a wealthy man and guess who is believed? Even the lawyer that takes on her case doesn't seem to be on her side. Years later, they will meet again and this time things will be different.
The legal proceedings of a case at the turn of the century is the real setting as are various sites across London. How much have we come along the journey in protecting victims in court no matter if they are man or woman, rich or poor? That seems to be a very short journey since 1906.
BookTrail Boarding Pass: The Trial of Lotta Rae
Destination: London   Author/guide: Siobhan MacGowan   Departure Time: 1906
Back to Results