The Spirit Engineer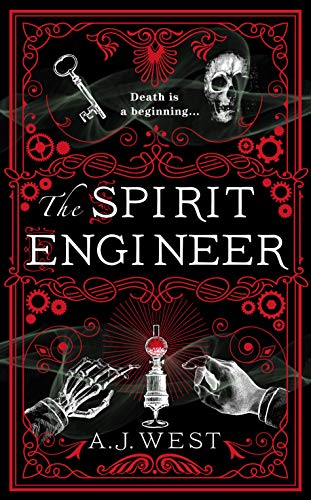 Why a Booktrail?
1914: Based on a shocking true story…
What you need to know before your trail
Belfast, 1914. Two years after the sinking of the Titanic, high society has become obsessed with spiritualism, attending séances in the hope they might reach their departed loved ones.
William Jackson Crawford is a man of science and a sceptic, but one night with everyone sitting around the circle, voices come to him – seemingly from beyond the veil – placing doubt in his heart and a seed of obsession in his mind. Could the spirits truly be communicating with him or is this one of Kathleen's parlour tricks gone too far?
Based on the true story of Professor William Jackson Crawford and famed medium Kathleen Goligher, and with a cast of characters including Sir Arthur Conan Doyle and Harry Houdini, The Spirit Engineer conjures a haunted, twisted tale of power, paranoia and one ultimate, inescapable truth…
Travel Guide
BookTrail the locations of The Spirit Engineer
Discover more of the life of William Jackson Crawford with this from the author's website:
William was born in New Zealand on or around the 29th February 1880 in Dunedin, New Zealand.
William left New Zealand as a young man, appearing in the 1901 census in Glasgow as a student. There, he met and promptly married Elizabeth Bullock Jolly.
In around 1907/8, he began working at the Belfast Municipal Technical Institute or, as the locals knew it, Black Man Tech (on account of the grime-stained statue at the front of the building) as an Assistant Lecturer in Engineering.
1914: Crawford starts investigating goligher séances at 92 Ormeau Road.
1916 – Sep: He publishes his first book on his Goligher research, titled, The Reality of Psychic Phenomena (Raps, Levitations, etc)
He died on the 30th July 1920, aged 40yrs, on Pickie Rocks in Bangor. It's thought he committed suicide possibly using cyanide or potassium, "self-administered while temporarily insane", according to his death certificate.
Cause of death: Poisoning probably by cyanide or potassium
Buried: 3 August 1920 in Dundonald Cemetry
Booktrailer Review
AJ West has gone and taken one of my favourite subjects, actually two things to read about, and woven a fascinating and gloriously gothic tale.

I am nervous about but fascinated by how people used to believe in spiritualism and seances in years gone by. The other thing I love to read about is actual historical figures who believed, dabbled in or forwarded the cause. Conan Doyle for example believed that the Cottingley Fairies were real.

This book imagines what life would have been like for William Jackson Crawford who in 1914, became fascinated by the beliefs and work of the Goligher family. West is a scientist and also a sceptic but these two worlds collide in spectacular fashion. As a result, he is given the name of 'The Spirit Engineer'

This is such a gothic infused and chillingly crafted work of art. I was entranced at the star and that never left me. Maybe there's some hocus-pocus emanating from the book itself. No, the writing, the scene setting and the characters are good enough to do that on their own.

West has mixed fact with fiction and shrouded it all in a gothic veil of mystery. There are some disturbing subjects and ideas to come from this book. Of course, seances and dabbling in ' the other side' are not going to be easy experiences. I just loved the way you are invited to belief or not, but to experience the world of those trying to understand it all.

I loved this. A gothic gem even though you do have to sleep with the lights on for a week afterwards.

Susan
BookTrail Boarding Pass: The Spirit Engineer
Destination/location: Belfast, Bangor  Author/guide:  A J West Departure Time: 1914
Back to Results