The Shadow in the Glass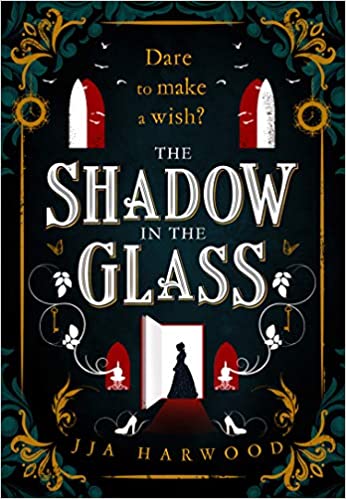 Why a Booktrail?
1800s: Cinderella meets The Picture of Dorian Gray
What you need to know before your trail
Once upon a time Ella had wished for more than her life as a lowly maid.
Now forced to work hard under the unforgiving, lecherous gaze of the man she once called stepfather, Ella's only refuge is in the books she reads by candlelight, secreted away in the library she isn't permitted to enter.
One night, among her beloved books of far-off lands, Ella's wishes are answered. At the stroke of midnight, a fairy godmother makes her an offer that will change her life: seven wishes, hers to make as she pleases. But each wish comes at a price and Ella must decide whether it's one she's willing to pay…
Travel Guide
The Victorian London of Shadow in the Glass
A retelling of the Cinderella and The Picture of Dorian Gray with an element of the dark Brothers Grimm as well. This is no fairytale story.
Set in London, the grit and grime of the city was  a great backdrop. Only a few locations are mentioned but these are the posh regency squares of the city that you can explore at your leisure and imagine the goings on behind the posh curtains. Granborough Manor is close to Victoria station and I imagine it to be in the area of Grosvenor Square.
BookTrail Boarding Pass: The Shadow in the Glass
Destination/location:London  Author/guide: JJA Harwood Departure Time: 1800s
Back to Results