The Second Stranger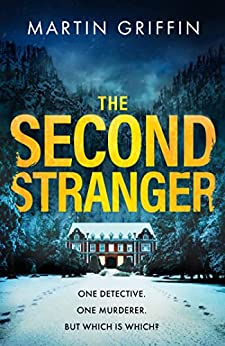 Why a Booktrail?
2022: One detective, one murderer. but which is which?
What you need to know before your trail
Remie Yorke has one shift left at the Mackinnon Hotel in the remote Scottish Highlands before she leaves for good. Then Storm Ezra hits.
As temperatures plummet and phone lines go down, an injured man stumbles inside. PC Don Gaines was in a terrible accident on the mountain road. The only other survivor: the prisoner his team was transporting.
When a second stranger arrives, Remie reluctantly lets him in from the blizzard. He, too, is hurt. He claims to be a police officer. His name is also Don Gaines.
Someone is lying and, with no means of escape, Remie must work out who. If the cold doesn't kill her, one of these men will get there first . . .
Travel Guide
Scottish Highlands and a lodge
The locations in the novel are ficitonal but there is mention of Aberdeen and the Scottish Highlands in general.
There's enough in the novel to draw your own conculsion though with the remote landscape, the lodge, the endless hills and valleys and the lochs.
Imagine getting stuck here? Sounds lovely in the right circumstances but not if there is a prisoner on the loose….
BookTrail Boarding Pass: The Second Stranger
Destination: Scottish Highlands Author/guide: Martin Griffin  Departure Time: 2022
Back to Results