The Second Sight of Zachary Cloudesley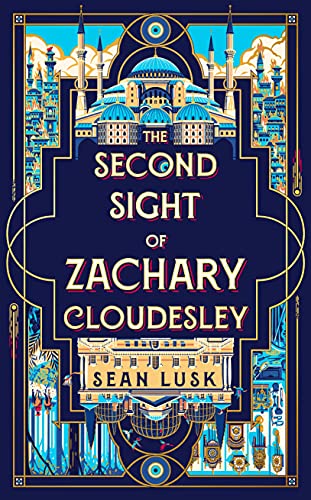 Why a Booktrail?
1754: A boy is born with a very special gift…..
What you need to know before your trail
In 1754, renowned maker of clocks and automata Abel Cloudesley must raise his new-born son Zachary when his wife dies in childbirth.
Growing up amongst the cogs and springs of his father's workshop, Zachary is intensely curious, ferociously intelligent, unwittingly funny and always honest – perhaps too honest. But when a fateful accident leaves six-year-old Zachary nearly blinded, Abel is convinced that the safest place for his son is in the care of his eccentric Aunt Frances and her menagerie of weird and wonderful animals.
So when a precarious job in Constantinople is offered to him, Abel has no reason to say no. A job presented to him by a politician with dubious intentions, Abel leaves his son, his workshop and London behind. The decision will change the course of his life forever.
Since his accident, Zachary is plagued by visions that reveal the hearts and minds of those around him. A gift at times and a curse at others, it is nonetheless these visions that will help him complete a journey that he was always destined to make – to travel across Europe to Constantinople and find out what happened to his father all those years ago.
Travel Guide
Discover the world of Zachary Cloudesley
From the cobbles of London to the glitz and golden palaces of Constantinople. There is also a journey between the two locations via France, Italy and a few more places besides but the main settings are London and the ancient and wonderful world of Constantinople.
One additional setting is Hawnes Park now Haynes Park in Bedfordshire- the home of Lord Carteret in the novel.
This is a world of colour, of clockwork toys and ornaments, all kinds of automata. Zachary's father gets a job in Constantinople and we see the world of his workshop as well as the glean and shine of Topmani palace and the Galata bridge.
The settings are clockwork marvels of their own, rich in detail and description. The story is extremely immersive and epic in scope. Allow yourself to travel via this clockwork journey!
BookTrail Boarding Pass: The Second Sight of Zachary Cloudesley
Destination/Location: London, Constantinople   Author: Sean Lusk   Departure: 1754
Back to Results