The Second Chance Holiday Club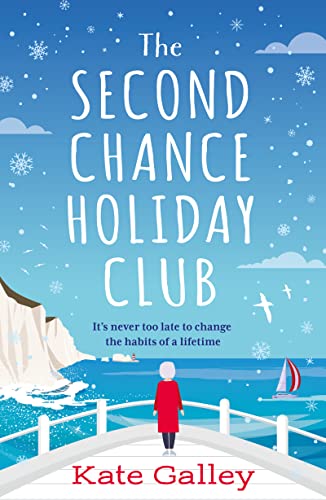 Why a Booktrail?
2022: It's never too late to change the habits of a lifetime…
What you need to know before your trail
Evelyn Pringle isn't the sort to make rash decisions. Or any decisions, really – she's always left that sort of thing up to her husband. But he's been found dead, wearing his best suit, with a diamond ring in his pocket that doesn't fit her. When Evelyn finds a letter addressed to a woman on the Isle of Wight, she decides to deliver it. By hand.
So begins a very unusual holiday, and an adventure no one could have predicted – least of all Evelyn herself. With the help of some unexpected new friends, and a little effort on her part, Evelyn discovers that it is never too late to have a second chance at life and forge friendships that are well-worth living for.
Travel Guide
Isle of Wight with Kate Galley
"The wonderful think about the Isle of Wight is how diverse an island it really is. It has the most beautfil beaches, quaint villages and then you turn a corner and there's….unexpected rolling countryside."
"Alan takes the coastal road when we leave Godshill. I assume he does this so we can enjoy a view of the sea, but the wind has picked up again and the coach is buffeted from both sides along this exposed stretch."
The Needles
"We stand for a while longer, staring at the three stacks of chalk with the lighthouse perched on the edge in the distance."
The Needles is a row of three stacks of chalk that rise about 30m out of the sea off the western edge of the island.
BookTrail Boarding Pass: The Second Chance Holiday Club
Destination: Isle of Wight  Author/guide: Kate Galley Departure Time: 2022
Back to Results